Autumn 2020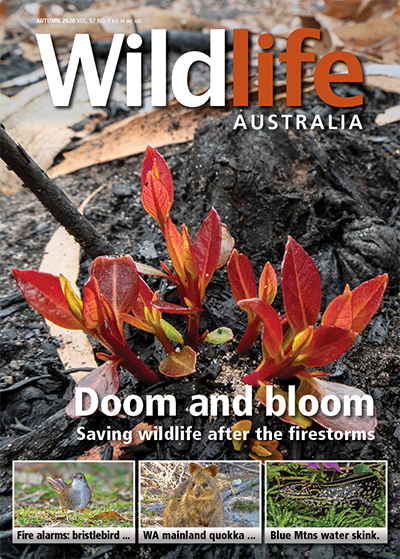 Autumn 2020:
Doom and Bloom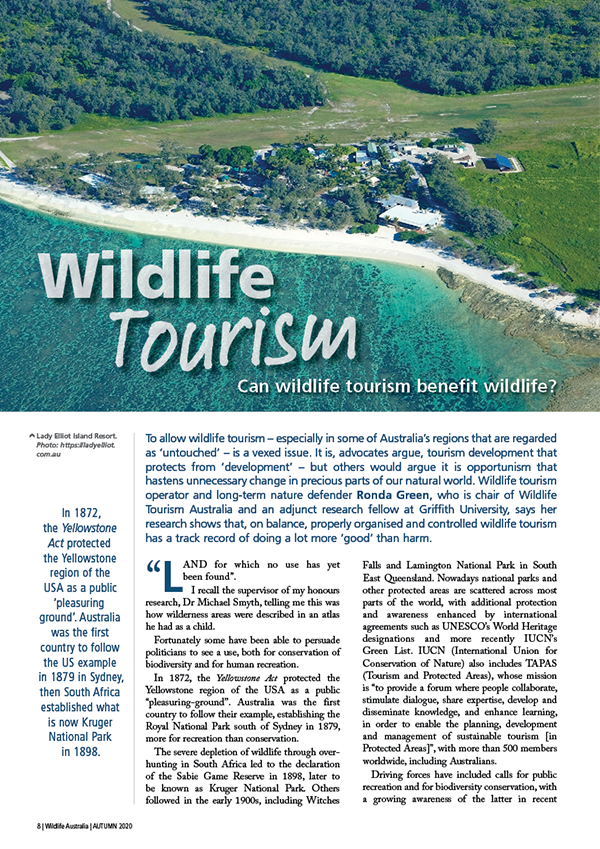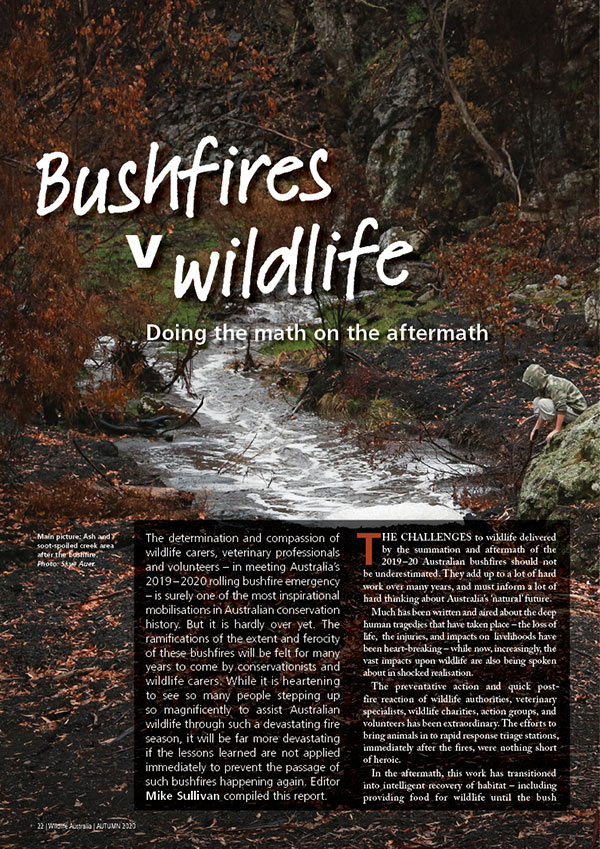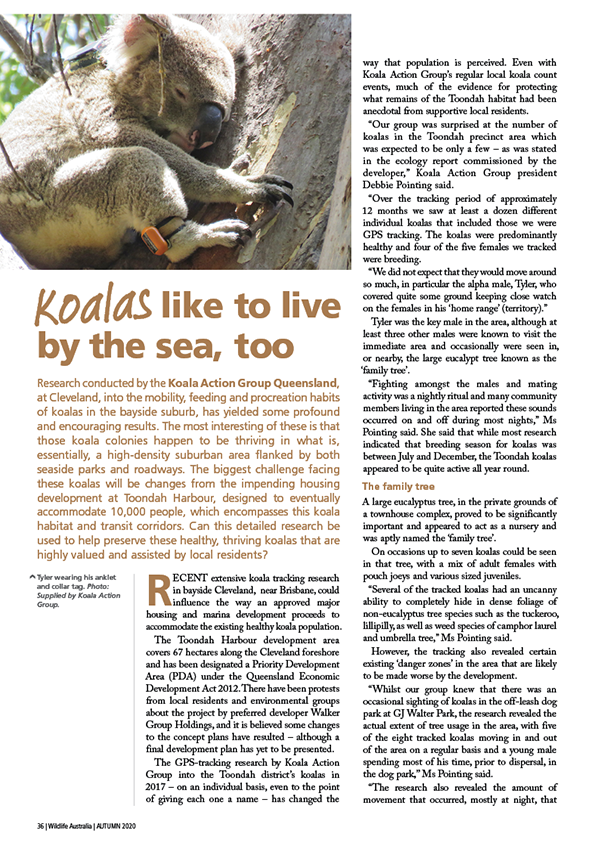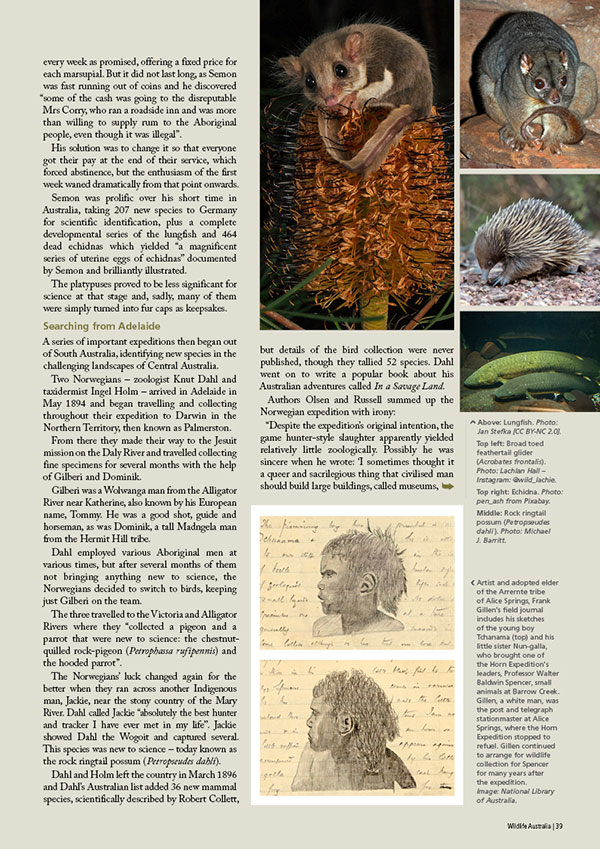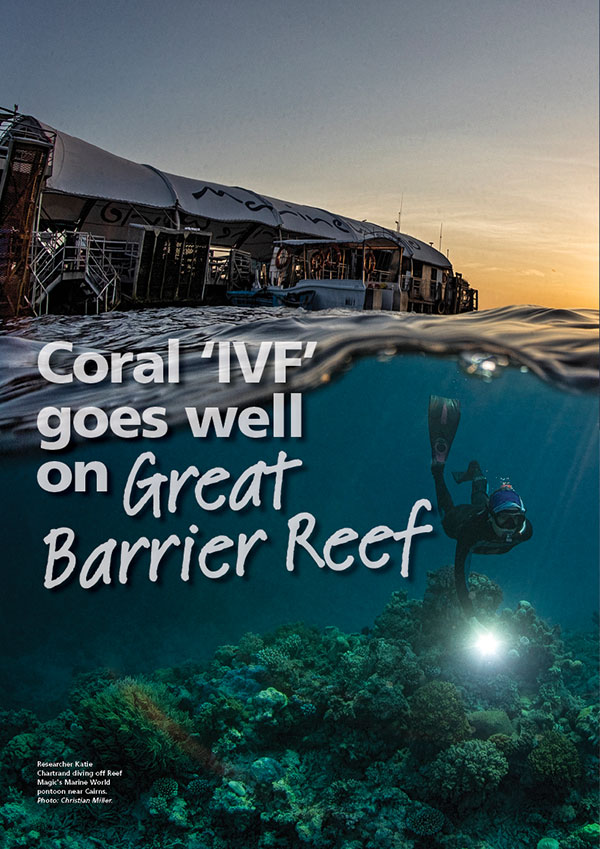 THE DETERMINATION and compassion of wildlife carers, veterinary professionals and volunteers in meeting Australia's 2019-2020 rolling bushfire emergency is surely one of the most inspirational mobilisations in Australian conservation history. In this special edition of WAM, we find out what can be learned from the quick responses to the bushfire disaster. But it is hardly over yet. The ramifications of these ferocious bushfires will be felt for many years to come – by conservationists and wildlife carers – as habitats are recovered. For now, a lot can be learned from the quick responses to the bushfire disaster as it affected specific areas and certain species – many of them already endangered – and that is what this edition's special report is all about.

Can wildlife tourism do more than just attract visitors to exotic natural destinations and entertain them? Can it also educate people about the dangers of extinction that many species face, from habitat decline and criminal wildlife trafficking? Can wildlife tourism help attract funding to protect and procreate vulnerable species? Can seeing animals in the wild help keep them in the wild? Ronda Green believes wildlife tourism, properly managed, can do all this and more.

You won't believe the variety of beetles that can be found in Brisbane. But you may 'get the bug' from seeing these wondrous creatures in a new fold-out brochure, Beetles of Brisbane, created by Colleen Foelz.

What are Zoos Victoria teams doing on remote and exotic French Polynesian islands? Helping the archipelago's unique and endangered birds fend off invasive species – including some Australian birds – that's what. These very successful programs, which engage local people, are likely to be adopted elsewhere, including Australia.

New technologies such as eNose sensors, that emulate the capabilities of wildlife detector dogs, are coming to the front line to fight wildlife trafficking. It's not a moment too soon, says Simin Maleknia.
Purchase this issue